SEPPI SUPER BMS
SEPPI SUPER BMS Excavator Mounted Mulcher is suitable for machines from 20 to 35 tonne.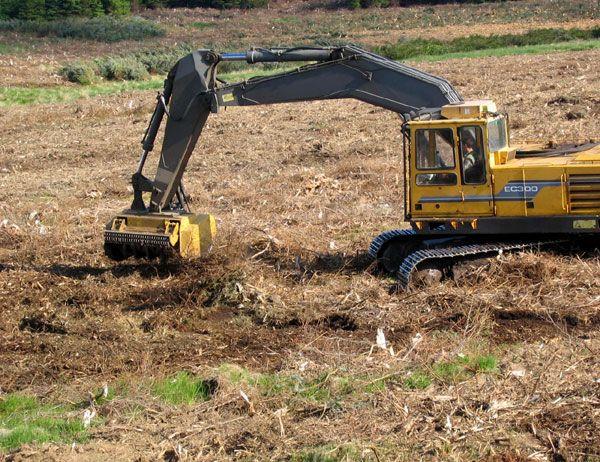 The SEPPI SUPER BMS is ideal for tough jobs and is to be mounted on the dipper arm of an excavator.
It is made for clearing riverbanks, forests and any other areas which are difficult to access.
The SEPPI SUPER BMS has a fixed knife forestry rotor. This is able to mulch trees and stumps up to 40 cm in diameter.
STANDARD VERSION


•Supplied with bracket to suit excavator.
•Predisposed for double hydraulic transmission with different types of motors at choice.
•Pressure: 350 bar.
•Recommended oil flow: 200–300 l/min.
•3 hydraulic lines needed: pressure line, tank line and drain line.
•Machine delivered without tubes, connections and interface plate.
•Hydraulically operated rear hood.
•Front protection: chains.
•Rear protection: chains with plates.
•Adjustable skids.
•Standard rotor: fixed knives with 2+1 tungsten tips.
OPTIONS


•Fixed knife rotor, hammers with 2 tungsten tips.
•Transmission with 2 hydraulic motors with relief valves, different types at choice.
Energreen
SEPPi Mulcher
FSI Stump Grinder
Reverse Drive Tractor
FSI Stump