Seppi Kastor Stump Grinder
SEPPI KASTOR STUMP GRINDER
SEPPI KASTOR STUMP GRINDER for Stumps of any Diameter. 80-130 HP Get rid of stumps – no matter what size!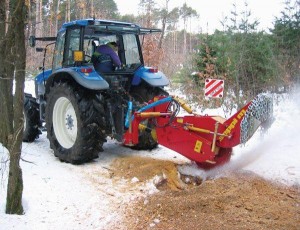 With the KASTOR STUMP GRINDER from SEPPI eliminating stumps is easy, no matter what their diameter.
The SEPPI Kastor Stump Grinder is an  equipment attachment that removes tree stumps by means of a circular saw that chips/grinds away the wood little by little.
This is particularly helpful on streets, in parks and other open spaces where trees have been felled.
Clearing the stump prepares the soil for new vegetation to grow. Our SEPPI range ensures complete  stump removal, deep in to the ground, so future plantings in the same area is possible.
 This process is also important where cables need to be laid in the soil.
Maintenance of the machine is also extremely cost effective. Here at Green Equipment Supplies we supply the highest standard of SEPPI parts at a cheap rate. SEPPI are one of the largest manufacturers of Flail mulchers in Ireland with over 75 years of experience in the sector, hence why we are proud resellers of their equipment and parts.
SEPPI KASTOR STUMP GRINDER
STANDARD VERSION
Grinds stumps as deep as 35cm [14"] below the surface
3-point linkage
Hyd. outrigging 55cm ["] to the left and right
1000 rpm gearbox with freewheel
Double transmission
10 belts
Hydraulic rear hood
Standard hammers: fixed knives with tungsten tips
SEPPI KASTOR STUMP GRINDER
OPTIONS
PTO shaft with homokinetic coupling
Electric control
Support wheels to set height
Chevrons for transport on public roads
Is the SEPPI Kastor Stump Grinder not what you were looking for? Try the SEPPI FC STUMP GRINDER 70-130 HP range or visit the Stump Grinders page for a further range of grinders. All machinery is supplied by Green Equipment Supplies.
Energreen
SEPPi Mulcher
FSI Stump Grinder
Reverse Drive Tractor
FSI Stump