FSI Stump Removal ST65T
FSI Stump Removal

The FSI Stump Grinder is supplied in Ireland by Green Equipment Supplies. This Stump Grinder pictured below was delivered in April 2011 to a cherry plantation. After 25 years the cherry tree is past its productive life cycle and so the time has come for the stump to be removed so that the land can be resown. The land below has over 350 stumps per hectare to be removed.

The tractor has 90 HP. The diameters of the cherry stumps are 26-28 cm.
There are 350 stumps per HA.

Cutting above the ground, and the full width into the ground for the roots, takes maximum 1 minute and 10-30 seconds.

Here stump number 556 is cut. It took 1 minute and 28 seconds.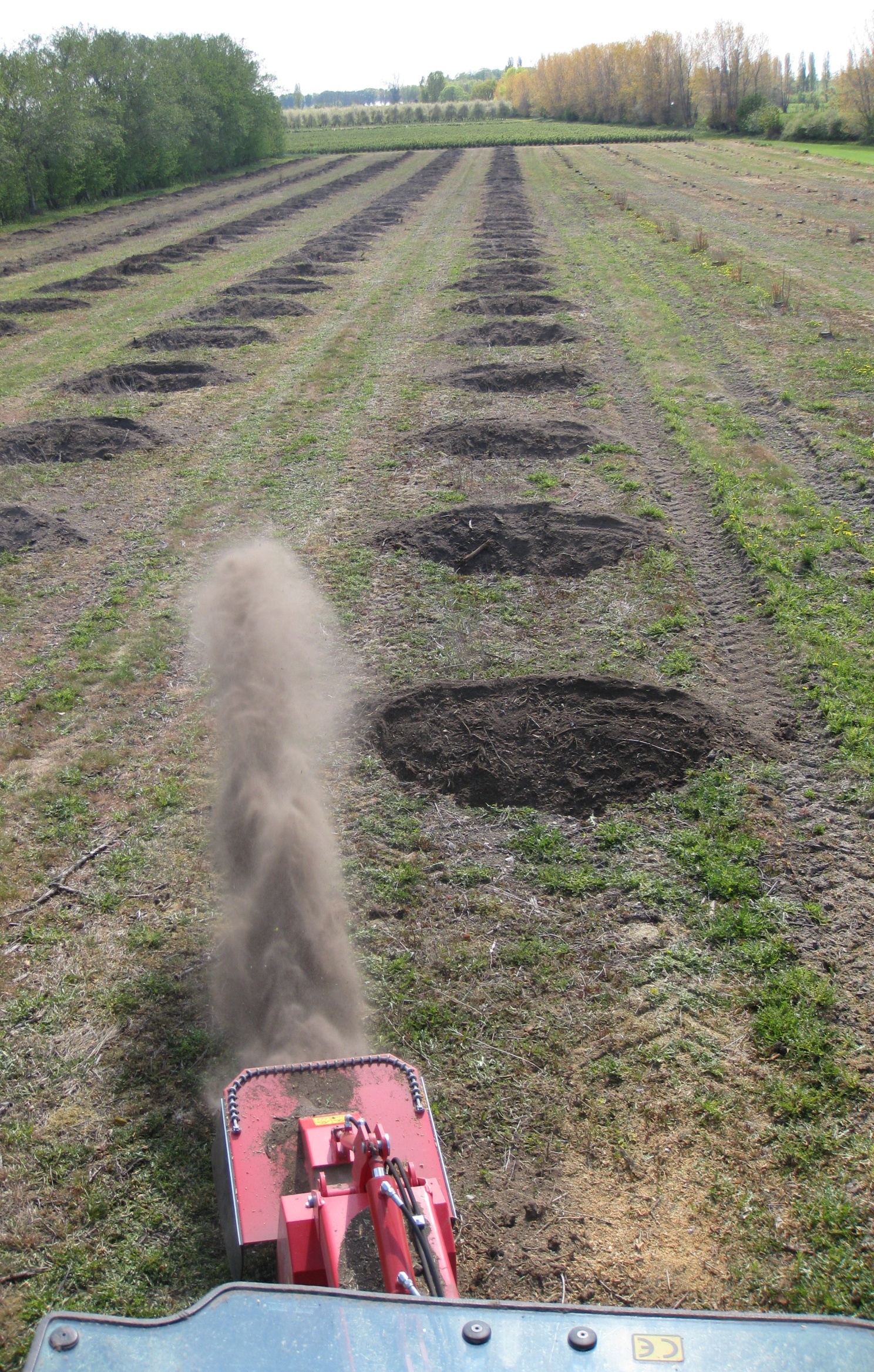 After cutting 604 cherry stumps the first new teeth are mounted. The 4 deepest working are replaced. Of the rest some have been turned 1, and some 2 times.

This Tree Stumper is excellent in percision delivery, it is hard wearing and suitable for all tree stumps.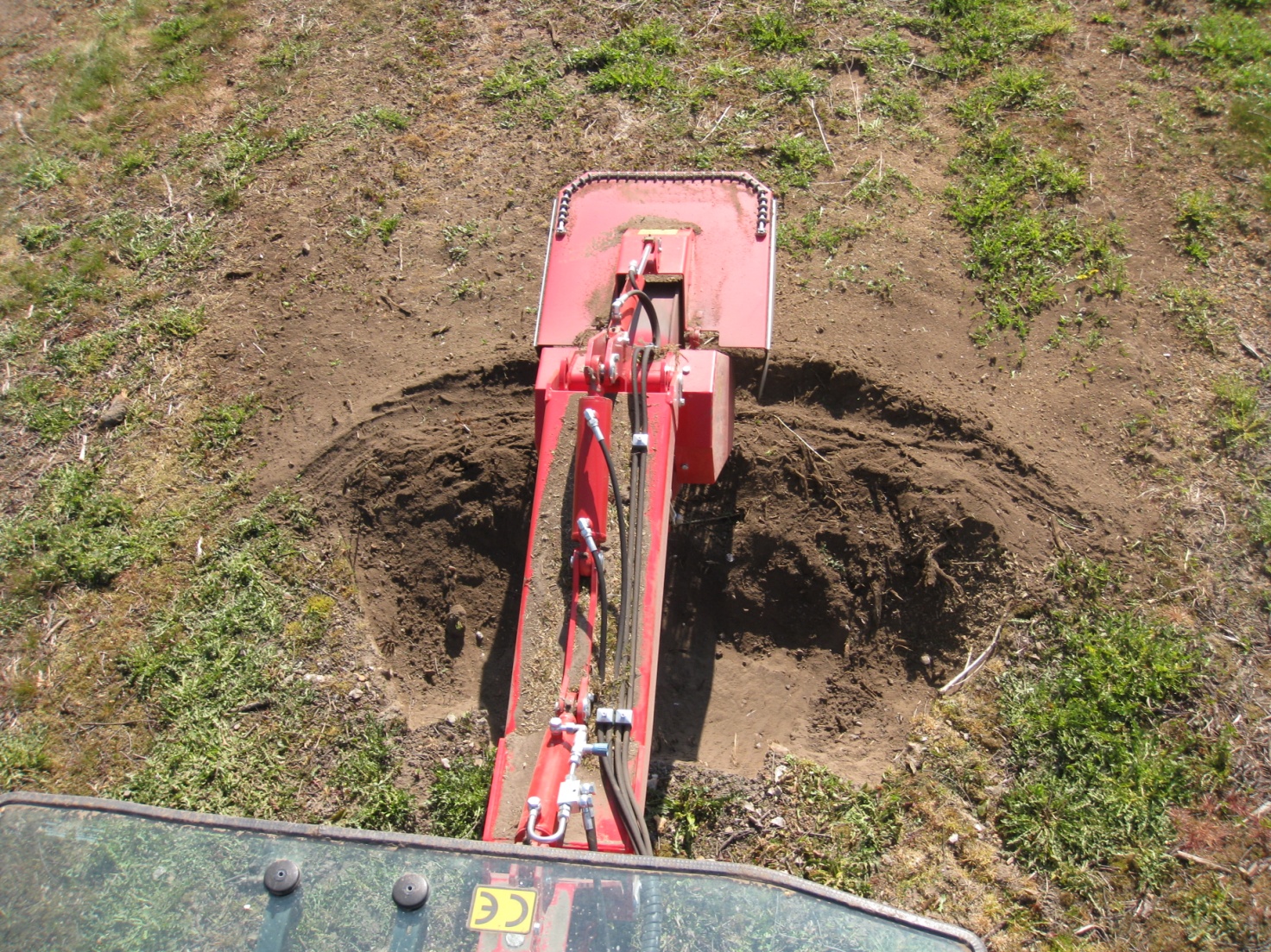 | | |
| --- | --- |
| Power required | 70-120 HP |
| PTO speed (shart incl) | 540rpm |
| Hydr. connection | 1 double and 1 single |
| Oil Flow | max 90 L/min |
| Cutting Disc w/teeth | 720mm |
| No of teeth | 28 |
| 4 Motions all controlled from cab | above / below 600/500 mm |
| | width 1400-2200 mm |
| | lenght 650mm |
| | lift/lowering guard |
| Remote control | Joy stick electirc/hydraulic |
| Machine size: Height | 1700mm |
| Length* width | 3200*1520mm |
| Weight | 700Kg |
Energreen
SEPPi Mulcher
FSI Stump Grinder
Reverse Drive Tractor
FSI Stump