Tractor TIGRE
Power 38 HP Engine YANMAR – 3 Cyl. / 1642 CC Transmission 8+4 Weight (KG) 1250 Capacity (KG) 1000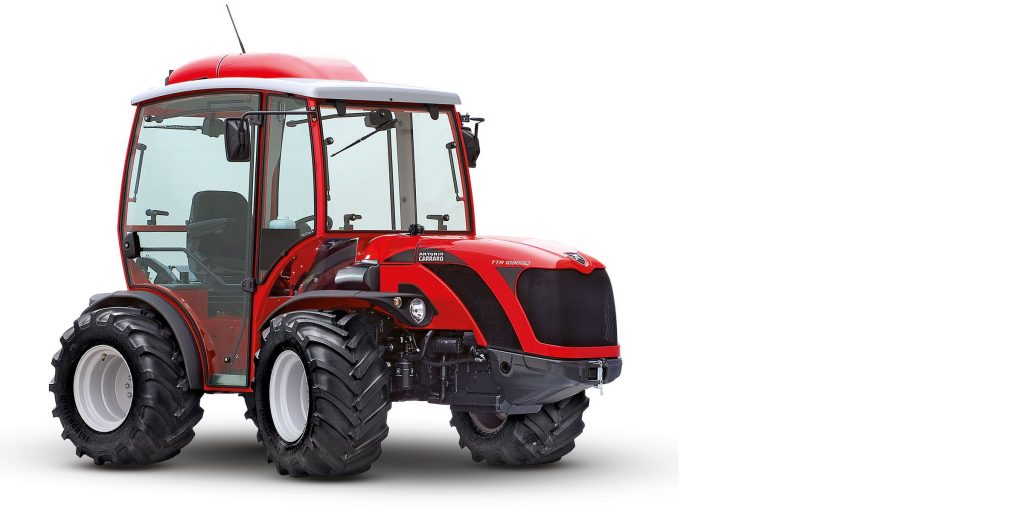 TIGRE 4400 F – The compact professional utility tractor
COMPACT PRO
A steering super-compact utility tractor with different-size wheels and 38 hp Yanmar engine, designed for specialized agriculture, grounds care, construction and earthmoving applications.
It is the flagship of the Tigre range of tractors designed for professionals who demand premium performance from a compact machine.

The Tigre 4400 F is equipped with a PTO synchronized with all the gearbox speeds, with independent engagement/disengagement under load. The hydraulic system includes a standard lift or one with draft and position control, with single- and double-acting couplers (float position). Optional equipment includes up to 6 quick couplers. The lift has a 3-point hitch with adjustable lift rods and a lifting capacity of 1000 kg.
The driving position is one of key features of this model, offering an exceptionally comfortable pleasant environment for operators (whatever their physical stature), with plenty of space and comfort. The platform is suspended on vibration-damping mountings for added comfort.


The Tigre "family" was developed with the aim of equalling the quality and structural standards of AC top-of-the-range tractors, though on a reduced scale. Tigre 4000 and Tigre 4400 F are compact tractors designed for the semi-professional needs of farmers, greenhouse operators, nursery gardeners, ground care operators and evolved hobby farmers.
Energreen
SEPPi Mulcher
FSI Stump Grinder
Reverse Drive Tractor
FSI Stump