Harrows
MA-KRONOS Power Harrow

The MA Kronos power harrow system is supplied by Green Equipment Supplies. It possesses gear case and tine holder distance – The minimization of the distance between gear case and tine holder leads the flow of soil towards the blades, allowing a perfect shredding and an unmatched work with both 2 or 3 blades machines.
Rotors interspace: Thanks to a closer interspace between rotors on the MA Kronos Power Harrow (4 rotors per meter), the breaking of the soil is guaranteed by a single process. Engine effort is maximized while fuel consumption is minimized.
Serie M.A. – H and Kronos – Hydraulic Harrows allow you to combine ease of transport with the traditional Moreni performance that is found in a standard power harrow. Cost reduction is ensured by adequate working width, reduced costs of processing and maintenance and a high resale value. All Moreni components are sourced and manufactured in Europe, this has 2 advantages:
Ability to source components quickly
Also to maintain good quality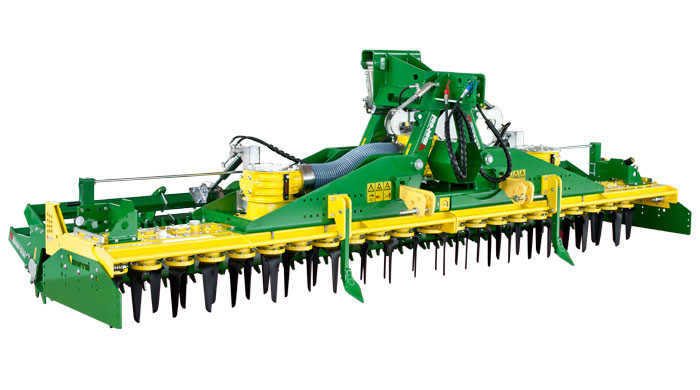 Third point linkage and hydraulic system
The double structure of the third point linkage is optimized by large steel sections that ensure high strength in critical areas and an easy accessibility to all mechanical parts. Hydraulic cylinders are totally closed during the working stage, this feature eliminates any damage to the cylinders.
SEPPi Mulcher
FSI Stump Grinder
FSI Stump